Omakase V: Nick Bognar & Chris Bork
This is another one of those posts that really isn't doing you any good.
I mean, what's the point in me telling you there was a two night pop up where Nick Bognar of Nippon Tei combined forces with Chris Bork, formerly of VISTA (RIP)? Only 30 or so tickets were sold, so more than likely, you weren't one of those people. That sucks, man. I think you really would have liked it.
When I posted about it on Instagram and Twitter, a bunch of you messaged me specifically about how you missed Bork, how his food was sooo good, etc. Let me tell you something: no one loves what Bork is doing more than me. He understands, respects, and plays with Asian ingredients and dishes in a way I only dream I could. If I were an obscenely wealthy man, I would quit working and pay him handsomely to teach me everything he knows. And to cook most of my meals. Also, give me hair styling tips. He is my food crush.
That's not to say Nick Bognar isn't also one of my favorites, because he is. He's figuring out how to combine his Thai heritage with his love for Japanese cooking, and when he perfects that, St. Louis won't know what hit them. The Isaan Hamachi you see below will be his signature dish—as soon as that hits his menu, consider it a must-order. In fact, ask him for the next time you're in. Let's peer pressure him into feeding us that good stuff.
Anyway, the dinner was the best I've had so far in 2019. You should message Bork and Bognar (doesn't that sound like an Eastern European version of Simon and Garfunkel?) and tell them that you demand more collaboration dinners.
marinated quail egg, tare, yuzu gel
Thai koshi, coconut naam pla, candied garlic, shallots
Kumquat, mushroom chip, dashi, pickled shiitake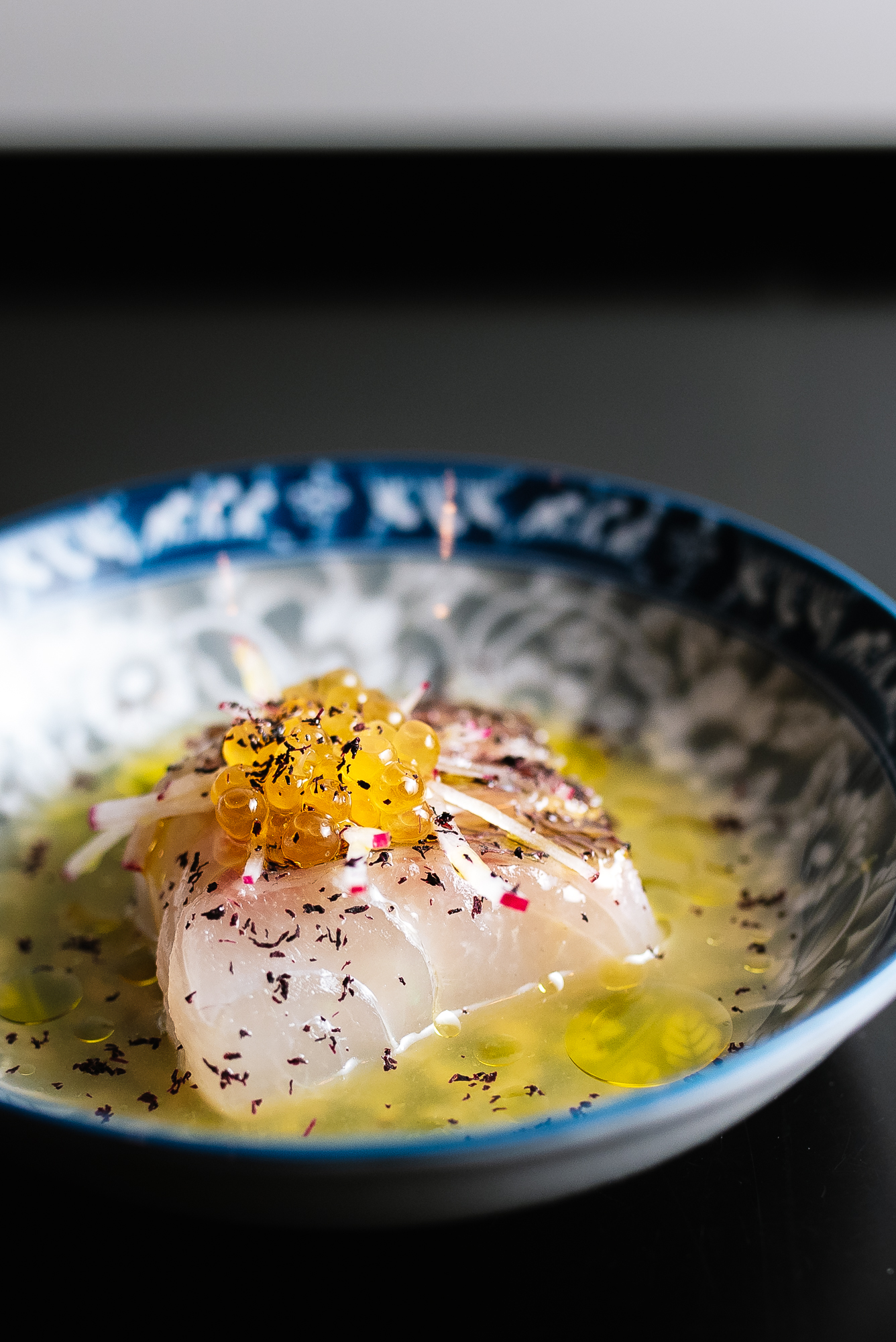 Seabream, leche de tigre, lime zest, radish, basil oil
curry leaf nage, cilantro, lime zest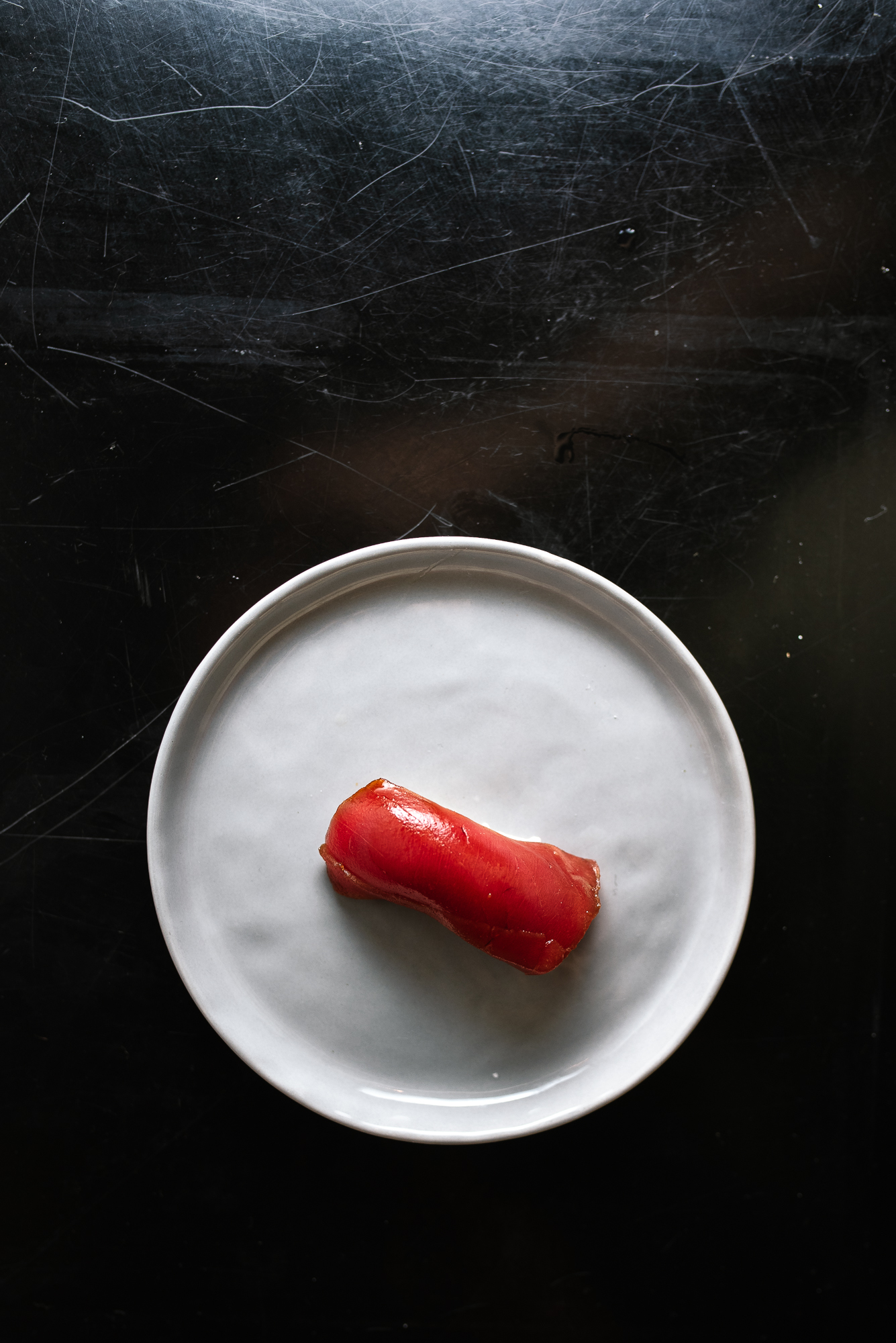 Zuke honmaguro akami nigiri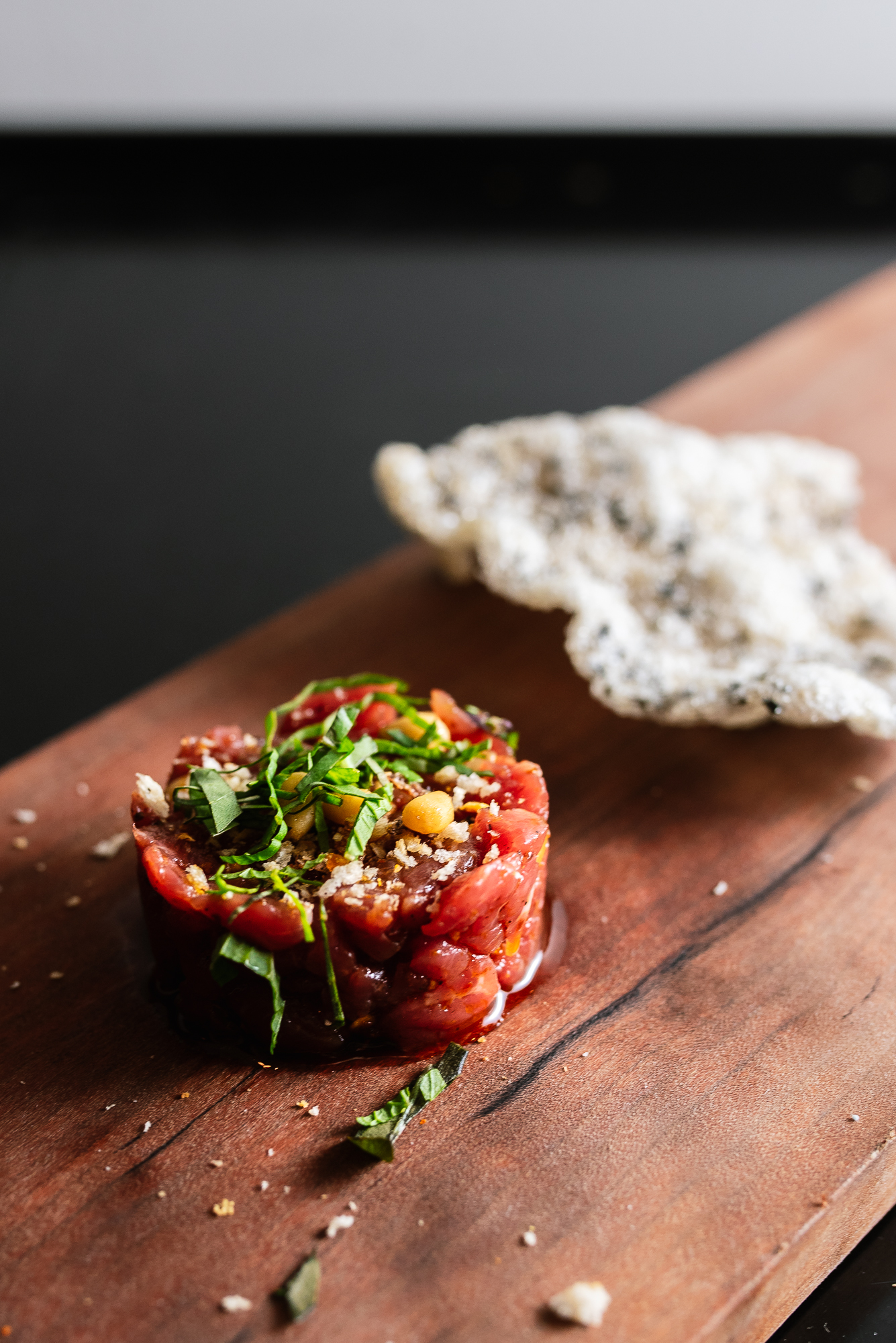 lamb tartare, laab spices, candied pine nuts, rice crackers, thai basil
shrimp head red curry, raw Hokkaido scallop, scallop jerky, black garlic butter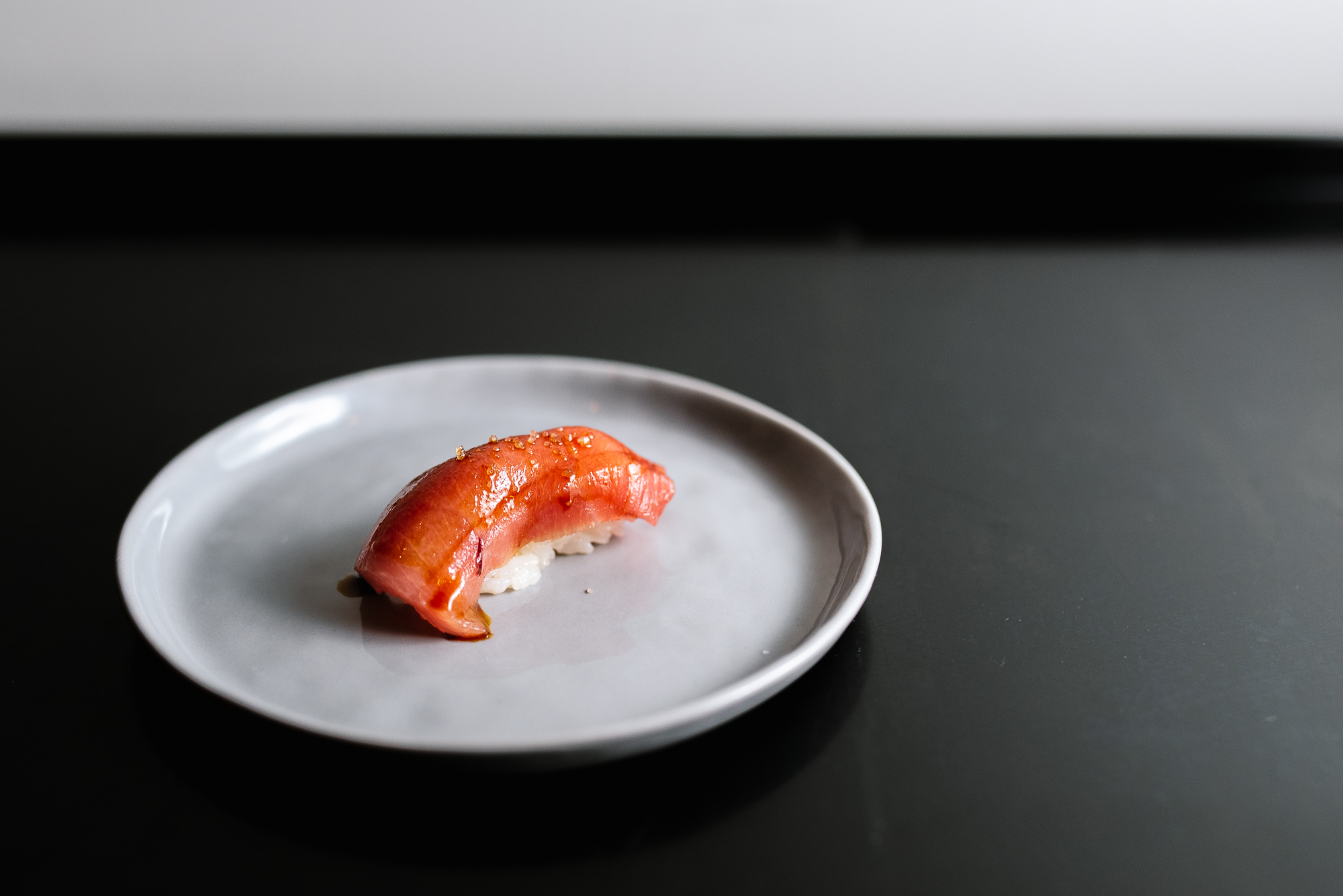 Coconut & Kaffir Panna Cotta
Kaffir lime, ginger snap soil, basil, coconut vinegar gel, plum