Grace Meat & Three
Anyone who had eaten Rick Lewis' food before Southern knew he was capable of far more than just serving up fried chicken and a few sandwiches (remember when he got a James Beard nomination for Quincy Street Bistro?), so when he announced he was going off on his own to open Grace Meat & Three, the food community exploded with glee.
Ricky hasn't let us down. Grace is destined to become a St. Louis classic, joining the pantheon of places like Pappy's, Crown Candy, Mai Lee, and so on. The menu has something for everyone, including vegetarians, healthy eaters, and the morbidly obese—plus a full bar.
My favorites so far: the fried chicken, obviously, the sweet and smoky pulled pork Wednesday special, the caveman-sized turkey leg, and what I would say are the best pork ribs in St. Louis (fight me).
Everything has been good, though. I can honestly say in my dozen plus visits to Grace, I haven't been disappointed, and I don't think you will be either. Trust your gut and trust Ricky.
mostarda, pickled onions, herbs
country ham, everything spice, herbs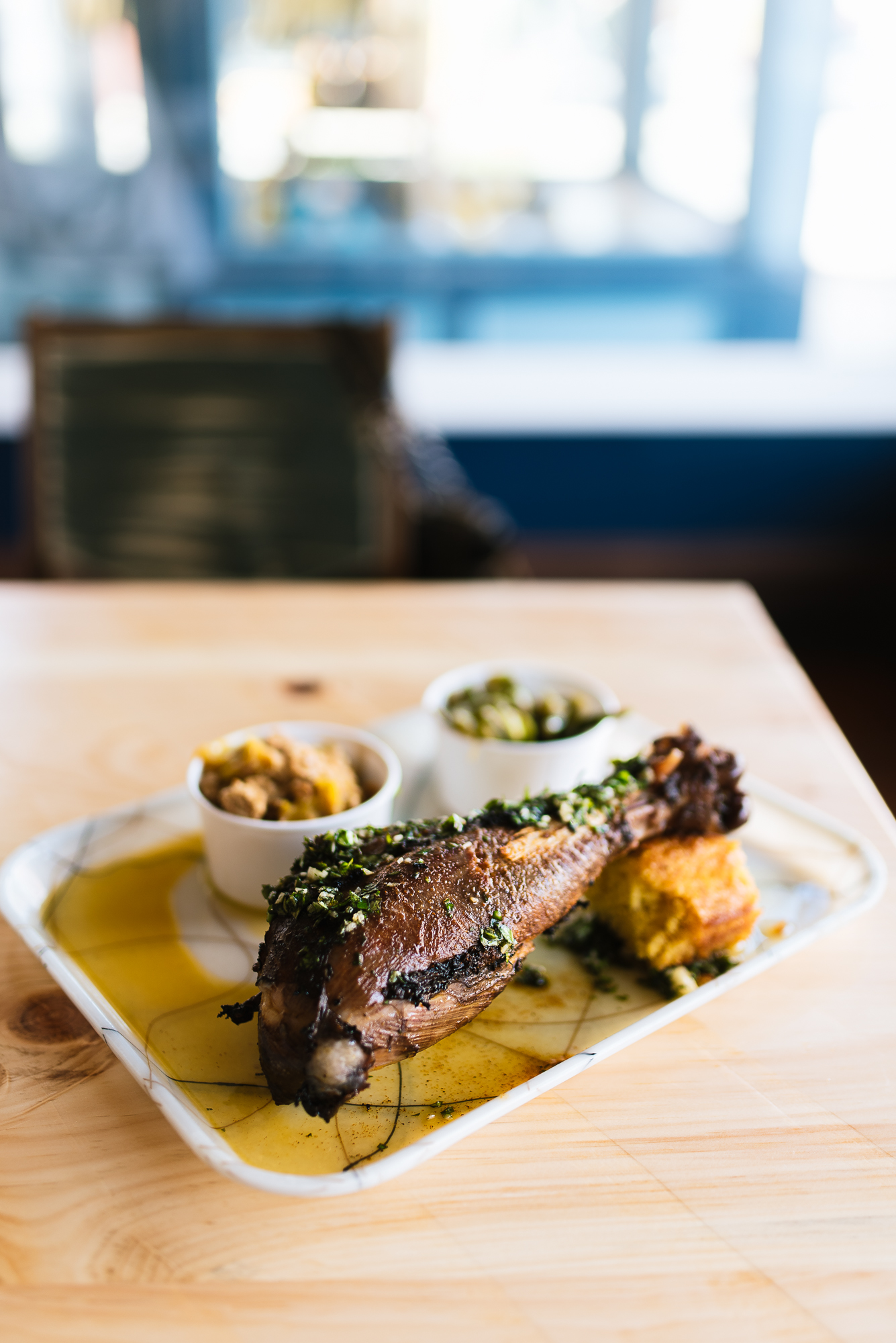 sweet tea brine, herb sauce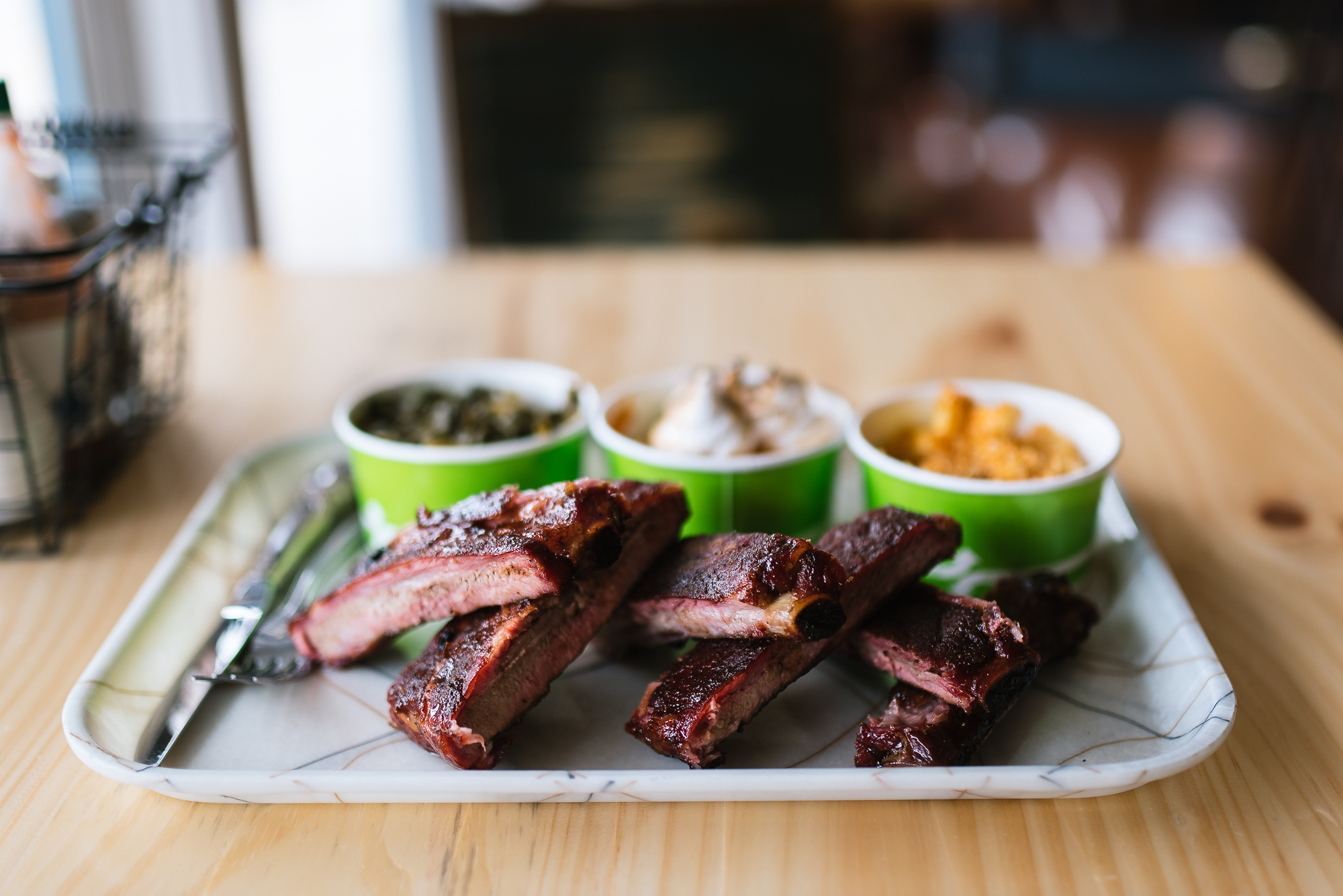 st. louis style Duroc pork ribs, raw sugar glaze, bread & butter pickles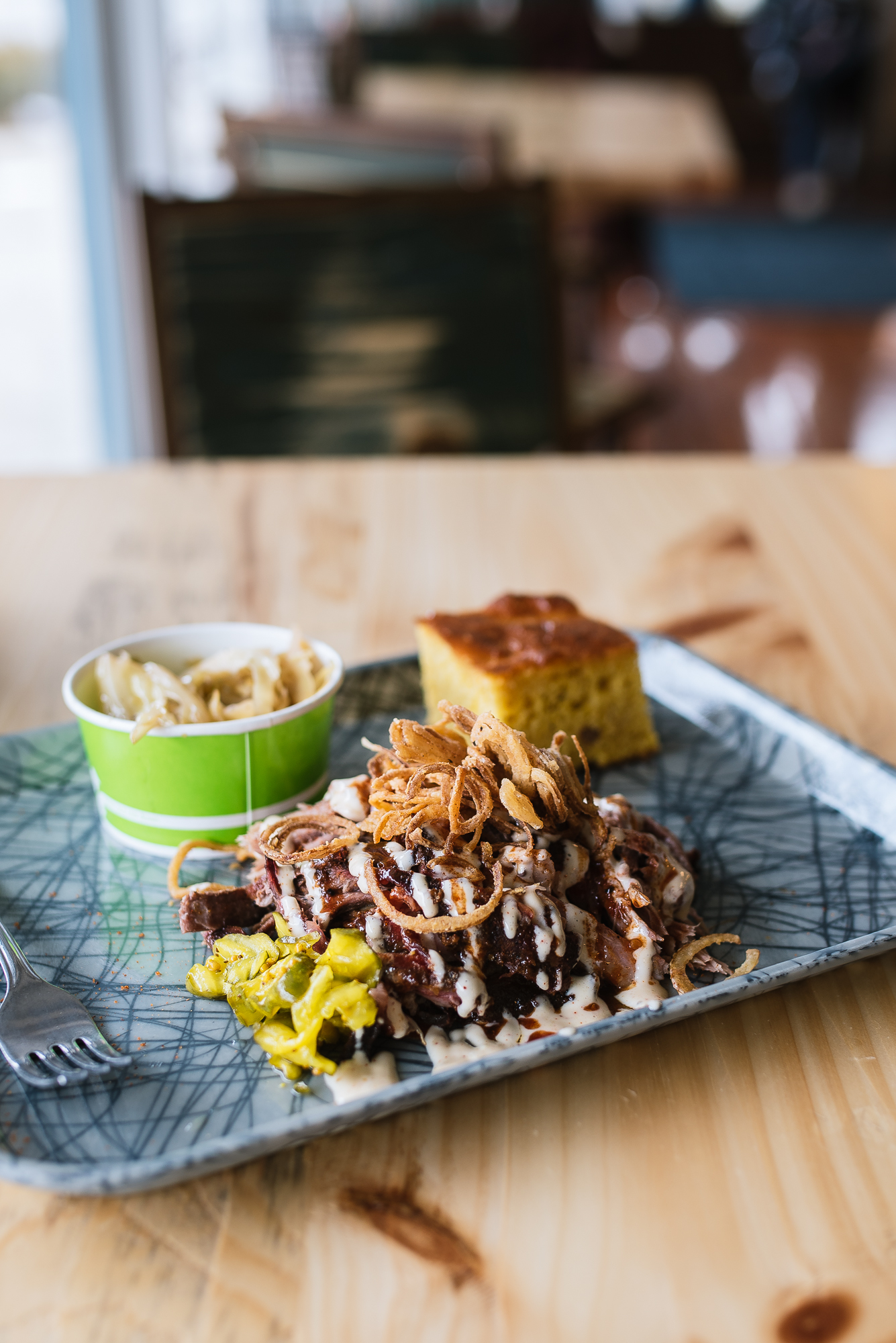 whiskey sauce, Alabama white BBQ sauce, crispy shallots
mac & cheese, sweet potatoes, braised greens
baby greens, green tomato relish, comeback sauce
beer cheese, onions, pickles, comeback sauce
pimento cheese, fried egg, mustard
mushrooms, bone marrow gravy, crispy leeks