Nudo House
Hey people who don't live in the county:
Wah, Nudo House is far away from you. I don't care. You guys get to live right next to places like Grace, Loafers, Vista Ramen, and so on. I feel no pity for you. Let the county have some nice things too, you goons.
Mai Lee's Qui Tran made the genius move to open Nudo in Creve Coeur—home to iconic restaurants like Chipotle, Jimmy John's, and Potbelly's. We needed him desperately.
Tran and executive chef, Marie-Anne Velasco, didn't set out to specifically make a ramen shop; it's a noodle (Nudo…get it?) house, offering a few ramen variations, Mai Lee's classic pho, plus spring rolls, crab rangoon, banh mi, and more.
"But it's hot out now! I don't want ramen or pho!"
Once again, stop whining. Do you have any idea how hot it gets in Japan in the summer? Do you think Vietnam has a chilly winter? No. They eat ramen and pho year round because it's delicious and they're not babies. Hamburgers are also hot, but I don't see you avoiding those.
All of Nudo's ramen bases are solid—at this point, easily the best in St. Louis in my mind. The Classic Nudo and O'Miso Spicy both use the delicious, fatty pork tonkotsu broth, while the Hebrew Hammer uses a schmaltz-laden chicken broth. The biggest surprise on the whole menu is the Shroomed Out vegetarian ramen. Somehow, someway, they've created a vegetarian dish that almost tastes meatier than the actual meat stocks. Since you can customize anything, I typically do the Shroomed Out, make it spicy, add extra egg and pork. YOLO.
Specials change daily (so follow them on social media), but range from classics like Japanese curry to cheffy stoner food, like a ramen scotch egg or hot braised chicken with scallion waffles. Nudo also sells booze and, more importantly, two soft-serve ice creams. The flavors are always changing, but my god, they are good. If you skip out on the soft-serve, we're not friends.
On to the dishes!
Vegetarian mushroom-based ramen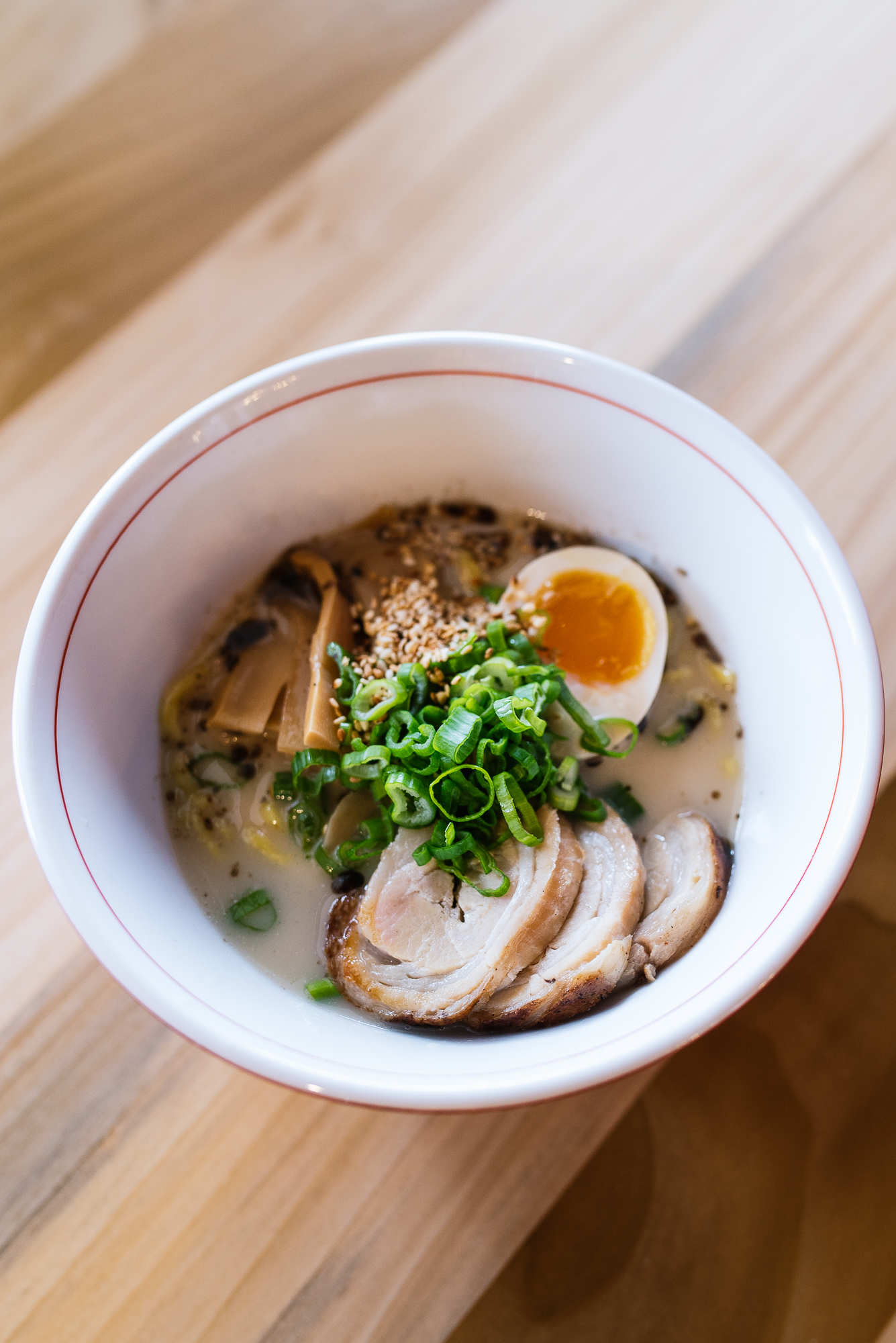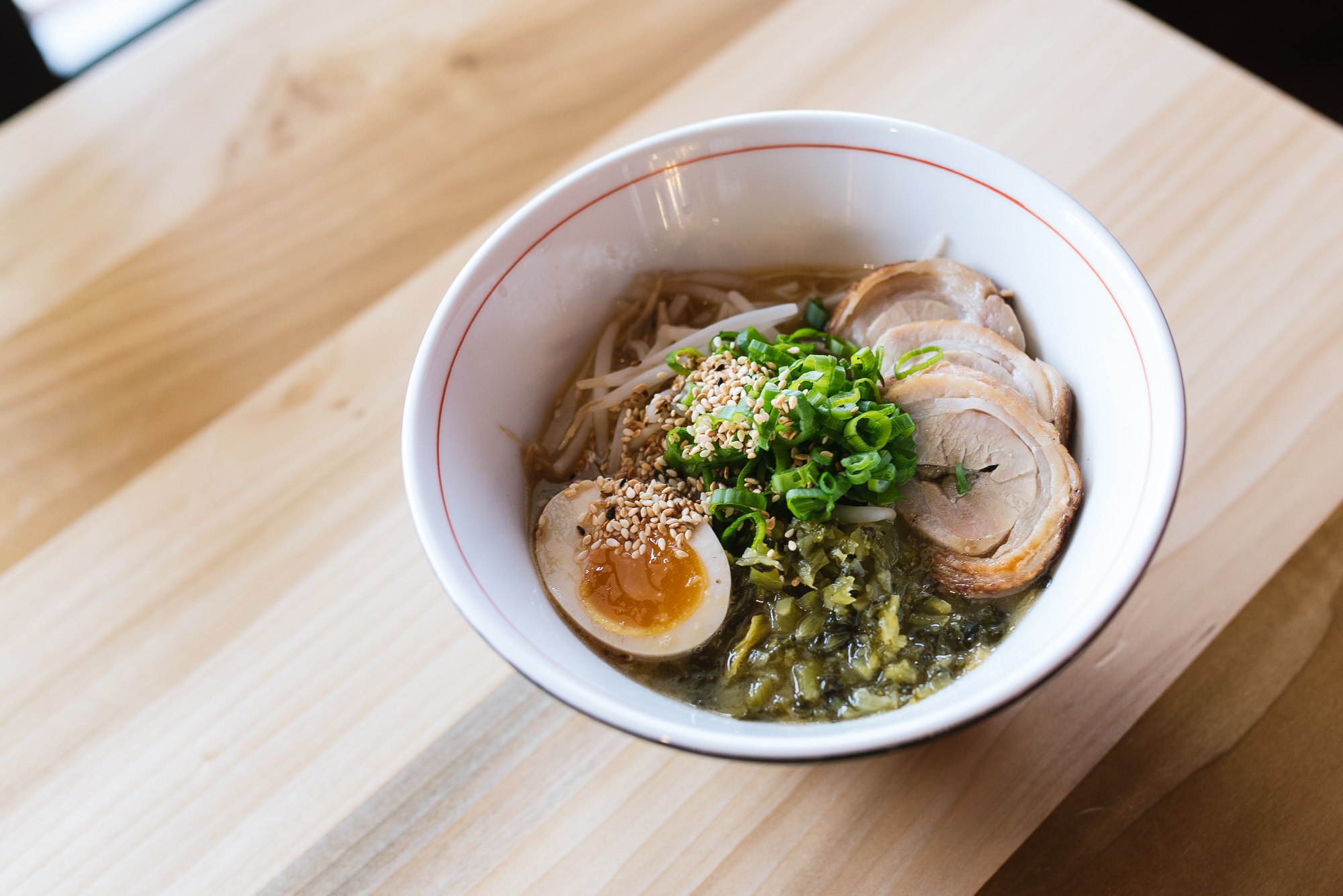 Spicy pork & miso tonkotsu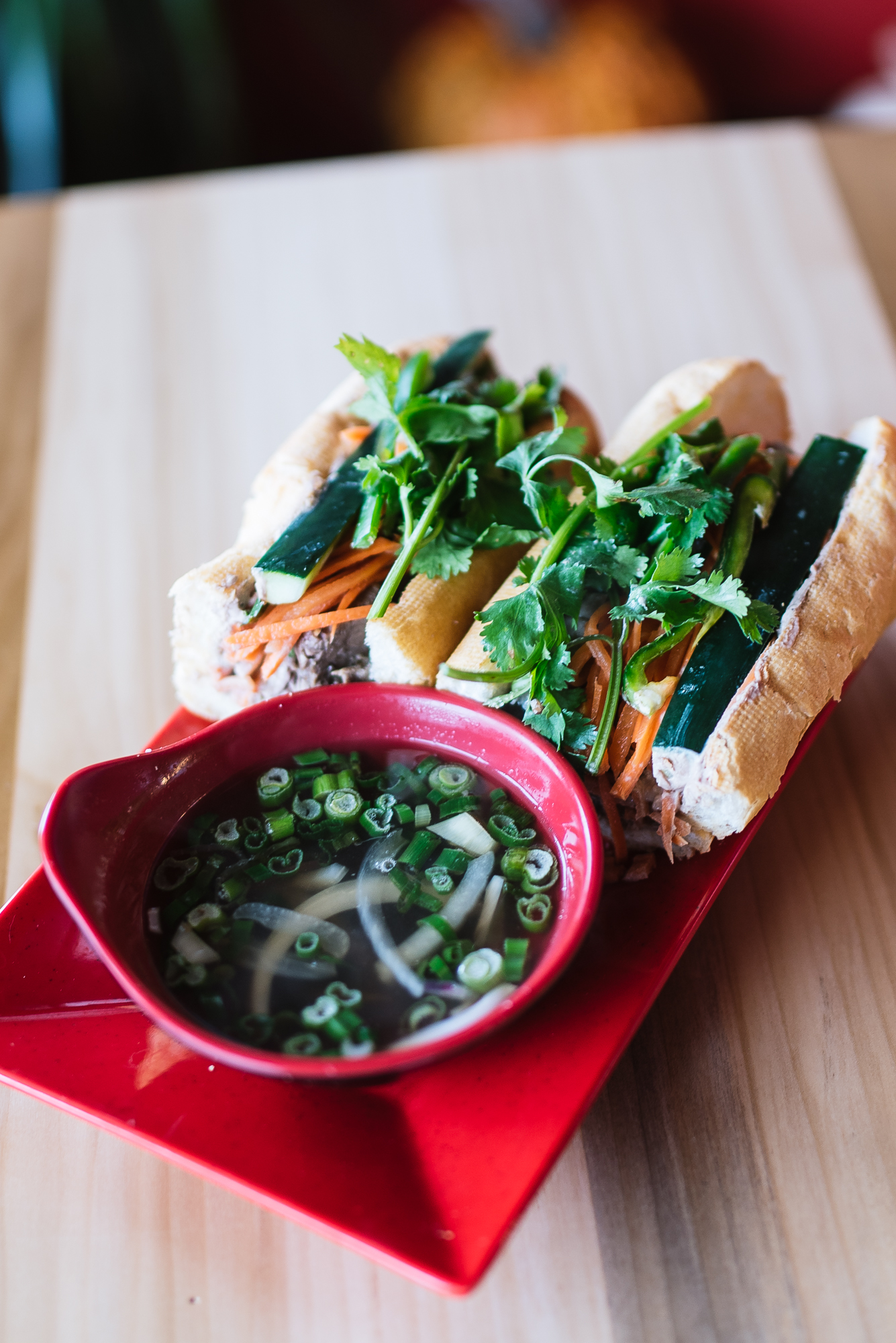 Banh mi with pho beef, dipping pho